Slavnosti piva a guláše Karviná - Fryštát, 3. ročník, 10.8.2019
🍺🍲Hříšní lidé města fryštátského se opět krásně pobavili na SLAVNOSTECH PIVA A GULÁŠE. 3. ročník akce zorganizovala karvinská Iniciativa DOKOŘÁN v rekreačním areálu Loděnice v Karviné - Fryštátu. K poslechu a tanci zahrály kapely RED & WHITE, DROPS, AC/CZ, FURTLAJF. Děti potěšil hlavně skákací hrad. Dospělí ocenili Tvarůžkovou cukrárnu, beskydské sýry, bramborové speciality, klobásy, pečené maso, ovocná vína a samozřejmě přes deset druhů guláše. Pivovary: Pivovar Koníček Vojkovice Minipivovar Kosíř První Havířovský Minipivovar Městský Karvinský Pivovar Minipivovar Sachsenberg Minipivovar Sternberger Karvinský pivovar/Larische (Restaurace Ovečka) Minipivovar Morava Pivovar Svijany Pivovar Radegast Plzeňský Prazdroj
#pivo
#beer
#craftbeer
#pivovárky
#Karviná
#Fryštát
#KarvináJeStavMysli
#czechgirls
#MužiMajíTakéCityNapříkladCítíHlad
#KrmteTuBestii
#MužiMajíTakéCityNapříkladCítíŽízeň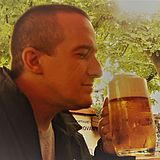 Slavnosti piva a guláše Karviná - Fryštát, 3. ročník, 10.8.2019
Content will continue after the ad
Continue below for more content
Delete photos and videos from the album
Select all photos or videos you want to delete and confirm the action.
Title
Slavnosti piva a guláše Karviná - Fryštát, 3. ročník, 10.8.2019
Description
🍺🍲Hříšní lidé města fryštátského se opět krásně pobavili na SLAVNOSTECH PIVA A GULÁŠE. 3. ročník akce zorganizovala karvinská Iniciativa DOKOŘÁN v rekreačním areálu Loděnice v Karviné - Fryštátu. K poslechu a tanci zahrály kapely RED & WHITE, DROPS, AC/CZ, FURTLAJF. Děti potěšil hlavně skákací hrad. Dospělí ocenili Tvarůžkovou cukrárnu, beskydské sýry, bramborové speciality, klobásy, pečené maso, ovocná vína a samozřejmě přes deset druhů guláše.
Pivovary:
Pivovar Koníček Vojkovice
Minipivovar Kosíř
První Havířovský Minipivovar
Městský Karvinský Pivovar
Minipivovar Sachsenberg
Minipivovar Sternberger
Karvinský pivovar/Larische (Restaurace Ovečka)
Minipivovar Morava
Pivovar Svijany
Pivovar Radegast
Plzeňský Prazdroj
#pivo #beer #craftbeer #pivovárky #Karviná #Fryštát #KarvináJeStavMysli #czechgirls #MužiMajíTakéCityNapříkladCítíHlad #KrmteTuBestii #MužiMajíTakéCityNapříkladCítíŽízeň
Settings
Public album
Anyone can see the album.
Available only for 18+
Only people who have confirmed their coming of age can see the album with 18+ content.
Hidden album
Only people who know the exact address of the album can see that.
Locked album
Only people who enter the code you set can see the album.
Create photo gifts
From albums and photos on Rajče or even from a computer disk; you can easily and quickly create various photo gifts for yourself or your friends.